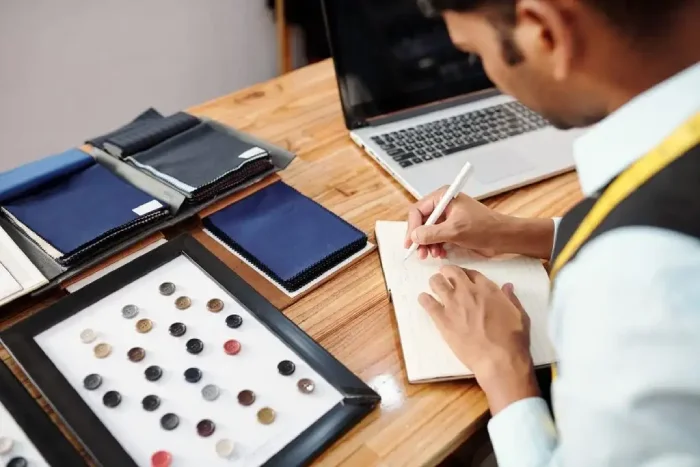 In the dazzling city of Dubai, where luxury and sophistication are a way of life, finding the perfect suit is a statement of style and success. Welcome to the world of bespoke tailoring, where your attire is crafted to perfection, reflecting your unique personality and tastes. In this blog, we will unravel the essence of bespoke tailoring in Dubai, and introduce you to the exclusive craftsmanship of Stallion Bespoke.
Why Bespoke Tailoring in Dubai?
Dubai's fast-paced lifestyle demands an unparalleled sense of style. Off-the-rack suits simply won't suffice for those who seek to stand out. Bespoke tailoring in Dubai is the answer to this sartorial conundrum. It's about more than just fabric and thread; it's about creating a garment that complements your individuality.
Stallion Bespoke: Where Art Meets Tailoring
Stallion Bespoke, the epitome of Dubai's tailoring excellence, is where you can experience true luxury in every stitch. Our master tailors are dedicated to crafting garments that are as unique as you are. With a keen eye for detail and a commitment to quality, we turn the dream of the perfect suit into a reality.
The Bespoke Experience
At Stallion Bespoke, the journey to your dream suit begins with a personal consultation. We listen to your preferences, understand your style, and take precise measurements to ensure a flawless fit. Our wide range of premium fabrics and customization options allow you to design a suit that reflects your taste and meets your needs.
In the world of fashion, bespoke tailoring is the ultimate expression of individuality. In Dubai, where the pursuit of excellence is a way of life, Stallion Bespoke stands as a beacon of sartorial distinction. Your path to a perfectly tailored suit begins here, in the heart of Dubai.